Why Choose skills.ai
What can you do with skills.ai
Well, a lot. Here are few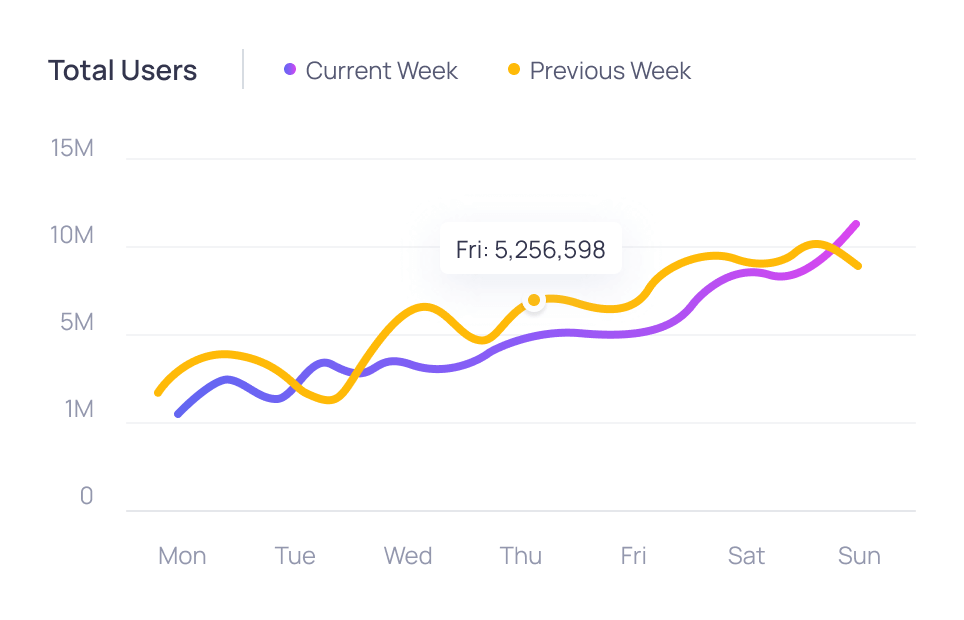 AI Data Analytics
From complex analysis to stunning visualizations, our advanced AI crafts code, uncovers crucial insights, and delivers captivating Keynotes - in minutes.
Start AI Analytics Free
AI Data Chat Q&A Bot
Are you tired of endless email threads and support tickets with your data science team? With AI Data Chat, get immediate answers to your data-related questions. Interact directly with our AI 24/7, on your terms.
Start AI Data Chat Free
Trusted by Leading Analytics Experts and College Students Worldwide
Frequently Asked Questions
Can I import data from Excel?
Yes, you can! We support uploading of Excel files in formats such as .xlsx, .xls, .csv, .tsv.
Once uploaded, the data will be imported for analysis. If your file has multiple sheets, please note that by default, we only fetch data from the first tab sheet. Ensure your data is properly formatted for the best results.
How do you manage my data?
We retain your dataset for 30 days to monitor any potential abuse or misuse. Our team of proficient experts has access to your data during this period to ensure it aligns with legal requirements and our terms of service.
Privacy Assurance:
Your data's privacy is our top priority. We assure you that your data isn't used to enhance our models without your explicit consent. You can trust in the safety and confidentiality of your data with us.
What data sources do you support??
We accommodate a wide range of data sources. These include:
Excel Data Upload: We accept files in the following formats: .xlsx, .xls, .csv, .tsv, and .txt. Note: For multi-sheet files, only the data from the first tab is accessed by default.
Google Sheet Integration: Share your data directly through Google Sheets. This feature is available on our Pro plan.
Database Connection: Seamlessly connect directly to your database for efficient data retrieval.This feature is available on our Teams plan.
For further details or to see these features in action, contact us or request a demo.
Do I need to know coding?
No, you don't need to know how to code to use AI Analytics. AI Analytics and AI Data Chat are no-code tools that can help you to explore your data and create a professional report and keynote slides.
We provide you the full traceback of the full code for transparency and for debugging purposes.
What is the difference between AI Analytics and AI Data Chat?
AI Analytics is a comprehensive tool originally designed for data scientists and analysts. It offers in-depth data analysis, enabling the generation of professional reports and keynote slides with full control over the content. While primarily aimed at data experts, its robust features also benefit business professionals seeking deep insights from their data.
AI Data Chat, on the other hand, is a user-friendly chatbot aimed at simplifying data exploration. It is particularly useful for business users who need to ask data-related questions without requiring SQL or Python skills. This tool is ideal for those seeking immediate, straightforward answers without the need for complex data analysis.
Choosing Between the Two:
Opt for AI Analytics if you're a data professional requiring detailed analytics tools.
Choose AI Data Chat for quick, conversational, and easy data queries without needing in-depth data analytics expertise.
More Questions?
Need your analytics done today?
Elevate your visibility and career with standout analytics and presentation. Skip the tedious tasks of coding and manual design. With skills.ai, harness AI to swiftly create a detailed analytics, setting you or your team up for effortless success.
✅ Analytics Done in Minutes, Not Days
✅ Starts at just $19/month
✅ No coding needed: Skip the analyst!
✅ Data Safety: Guaranteed & Encrypted.
No credit card needed. skills.ai - your AI co-pilot for next-level insights. Dive in and try it NOW! 🚀
Top